Bottle & Bocce Experience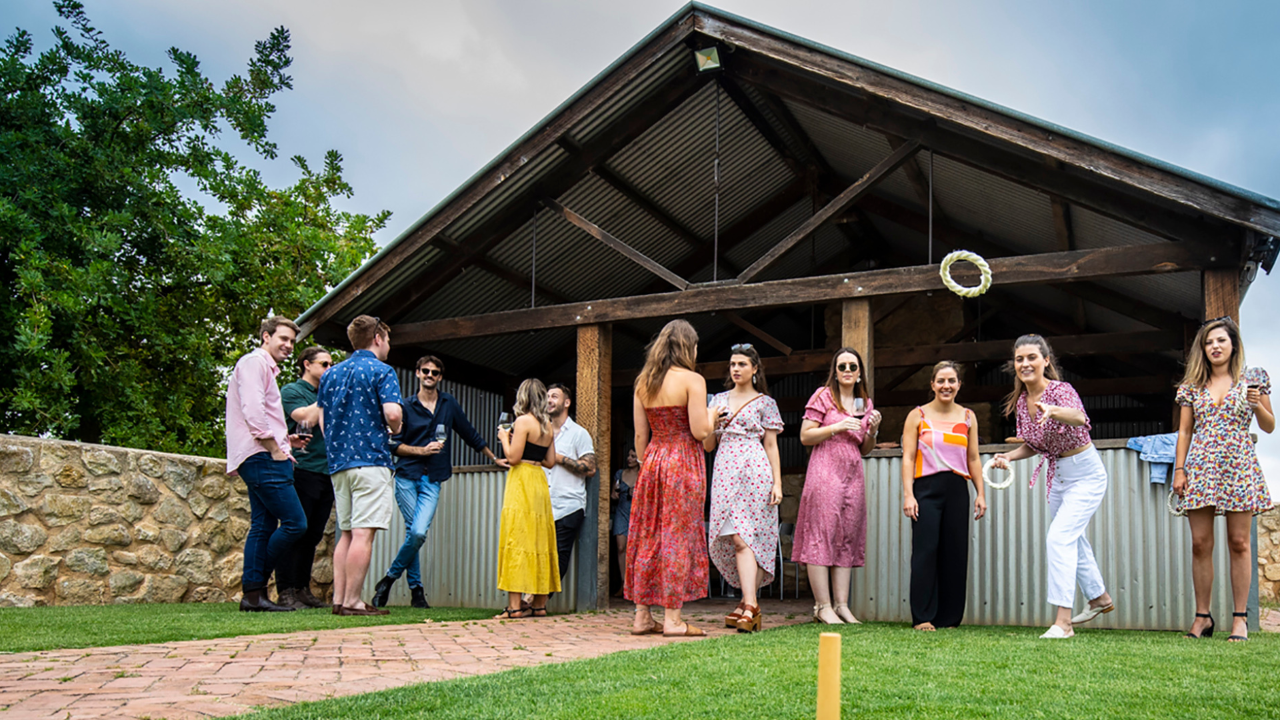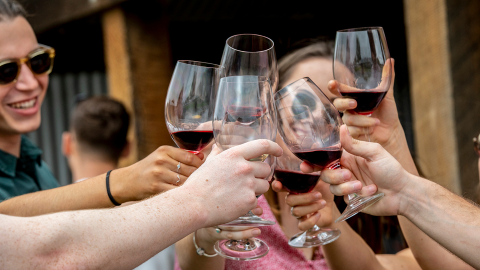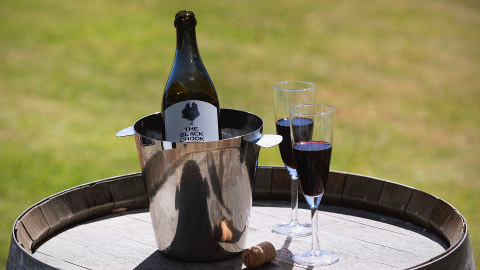 Duration: 60 Minutes (approx.)
Location: McLaren Vale, SA
Product code: PHBOCCE20
At Penny's Hill Estate you can book our bocce court or lawn area to enjoy a relaxing game of bocce while you savour a glass of wine with friends.

Receive bottles of wine from the Penny's Hill or The Black Chook range to share (approx. 1 bottle per 4 guests).
Enjoy a reserved space and hire of the bocce balls and equipment for one hour (additional fees apply for an extended time).
Receive a GoVino picnic glass per person as a keepsake.
Bookings are limited to a maximum of 30 people.
The Bottle & Bocce Experience is available to book at: 10.30 am, 12:00 pm and 1.30 pm.
Non-Drinker: Please add in any additional non-drinkers, drivers, or children that will be attending so that we can allocate the most appropriate area and equipment.

For further information, please email our cellar door at cellardoor@pennyshill.com.au

Penny's Hill House Policy
Our cellar door has a policy to serve visitors in a responsible, friendly & professional manner.
Our staff are on hand to assist visitors in their decision to drink in moderation and visitors are encouraged to drink responsibly.
Limousines or buses with liquor licenses will not be accepted.
Staff will not serve any person under the age of 18 years or people who obtain alcohol for people under 18 years, nor any visitor that is intoxicated.
Terms & Conditions – Group Bookings

• Group bookings are subject to available times and 48 hours minimum is required for cancellations.
• Refunds will not be issued due to group size decrease.

• Penny's Hill is a strictly NO BYO beverages estate.

• Late arrivals; bookings may be cancelled for late arrivals. Bookings are not extended due to late arrivals.

• Penny's Hill Estate dress code; smart casual and shoes must be worn at all times.

• Penny's Hill Estate has a ZERO tolerance to any illicit substances. Guests will be asked to leave the premises immediately for any infringement or involvement in illicit substances.

• Smoking is only permitted at designated smoking points. (Staff can direct guests to designated smoking point at request)

• Group organiser is responsible for any damages to the estate by any member of the group.

• A cleaning fee may be incurred for any excessive mess or specialised cleaning required.

• Penny's Hill is not liable for any unforeseeable closures/ circumstances. Eg; COVID closure, road works, technical difficulties, catastrophic weather conditions, floods, fires, and acts of nature.

• Abusive behavior to the staff and guests will not be tolerated.

• Penny's Hill Estate accepts no responsibility for children guests. Children must be supervised at all times. Parents/guardians are liable for any damages incurred by their minors.